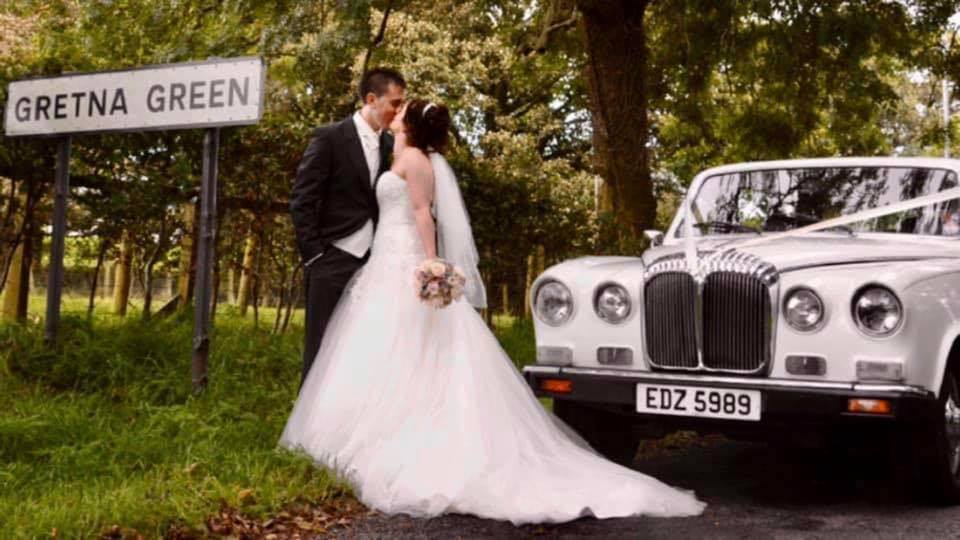 Gretna Green Wedding Planner
At the Heart of Every
Gretna Green Wedding

Jackie & Richard
''Remember, you don't need a wedding package.
Book direct, save money, get to know your wedding professionals''
Listed below are my recommended wedding professionals.
All connected on Facebook.
Text me if you need me for any help and advice.
I will reply asap.

Jackie x


Step 1. Choose a wedding venue

Contact Direct For Price, Available Dates & Times

Anvil Hall
Gretna Parish Church
Gables Hotel
Gretna Hall
The Mill Hotel
Springkell
Old Toll Bar
OBS Visitors Centre
Smiths Hotel

Step 2. Minister or Registrar
You have a date and time booked at your chosen venue.
Do you prefer a minister or registrar to perform the wedding ceremony?
If you prefer a Registrar your chosen venue will apply for a registrar for you.
If you prefer a Minister, contact one of the Ministers below for availability, price and book direct.
Ministers

Sandy Jamieson
Mark Smith
Paula Floyd
Graeme Murray
Ali McFarlane

Step 3. Marriage Notice Forms & Legal Requirements
Watch the video

Step 4. Accommodation & Wedding Reception
Do you need somewhere to stay and have food and drinks?

Contact Direct for Price, Availability, Menus & Book

Gretna Chase Hotel
Gables Hotel
Hunters Lodge Hotel
Solway Lodge Hotel
Smiths Hotel
Gretna Hall Hotel
Surrone House

Step 5. Transport
Do you need transport from your accommodation to your chosen venue and then back to your accommodation?

Contact Direct
for Price, Availability & Book
Silver Lady Wedding Cars
Excalibur Wedding Cars & Cadillacs
Tartan Carriages
Gretna Taxi
Grooves Taxi
Step 6. Hair & Beauty
Do you need your a hair and make-up service?
You can visit a Salon or have them visit you at your accommodation room.

Contact Direct
for Price, Availability & Book
Au Naturel Wedding Hair & Beauty
Hype Hair Gretna
Bliss Hair & Beauty

Step 7. Photography
Do you need someone to take photographs?
Anvil Hall price includes photography

Contact Direct
for Price, Availability & Book
Alison Bogie
Colin Carpenter
Paul & Carrie
Bill Black
Ray Carruthers

Step 8. Videographer
Do you need someone to film your wedding day?

Contact Direct
for Price, Availability & Book

F.A.R Video
Kat Karnak

Step 9. Flowers & Bouquets
Do you need a bouquet, button holes, reception venue flowers?

Contact Direct
for Price, Availability, Styles, Colours & Book

Border Flowers Gretna
Gretna Flower Basket

Step 10. Scottish Piper
Do you need a Scottish Piper for Music?

Contact Direct
for Price, Availability & Book
Craig Irving
Callum Watson
Alan Marshall

Step 11. Wedding Cake
Do you need a wedding cake?

Contact Direct
for Price, Design & Book

Divine Cakes By Tracey Irving

Step 12. Chair Covers/Room Decor
Do you need your wedding venue or reception venue decorated?

Contact Direct
for Price, Availability, Services, Colour & Book
Special Events Wedding Decor
Very Important Stress Free Step: Communication

Watch the Video


Gretna Green
Facebook
Group