PoppyDay.co.uk
Our Children Will Remember
1914-1918
The First World War


To remember the families who lived, worked, fought and died during World War One.
For Our Freedom, We Thank You,
We Will Never Forget!


To mark the Centenary of the end of The First World War on Remembrance Day Sunday 11th November 2018 we are creating a lasting legacy for future generations and we want you and your family to be part of it...

I am Heath Hampson, owner of Anvil Hall wedding venue in Gretna.
Royal British Legion Membership Number 19254814

My Great Grandparents George and Hannah Hardisty were married in 1905
.
In 1915 during the war they left their home in the village of Thirlmere Cumbria to live in one of the many wooden huts which housed the thousands of workers who came to build the largest ammunition factory in the world, HM Factory Gretna, and then build the new township of Gretna.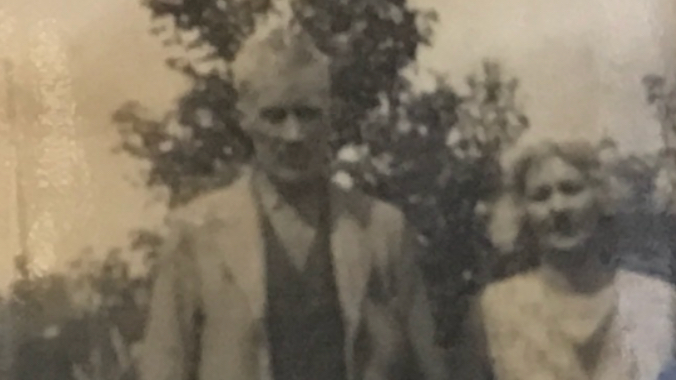 Above: My Great Grandparents George and Hannah arriving in 1915 to help build the world's largest ammunition factory and the new township of Gretna.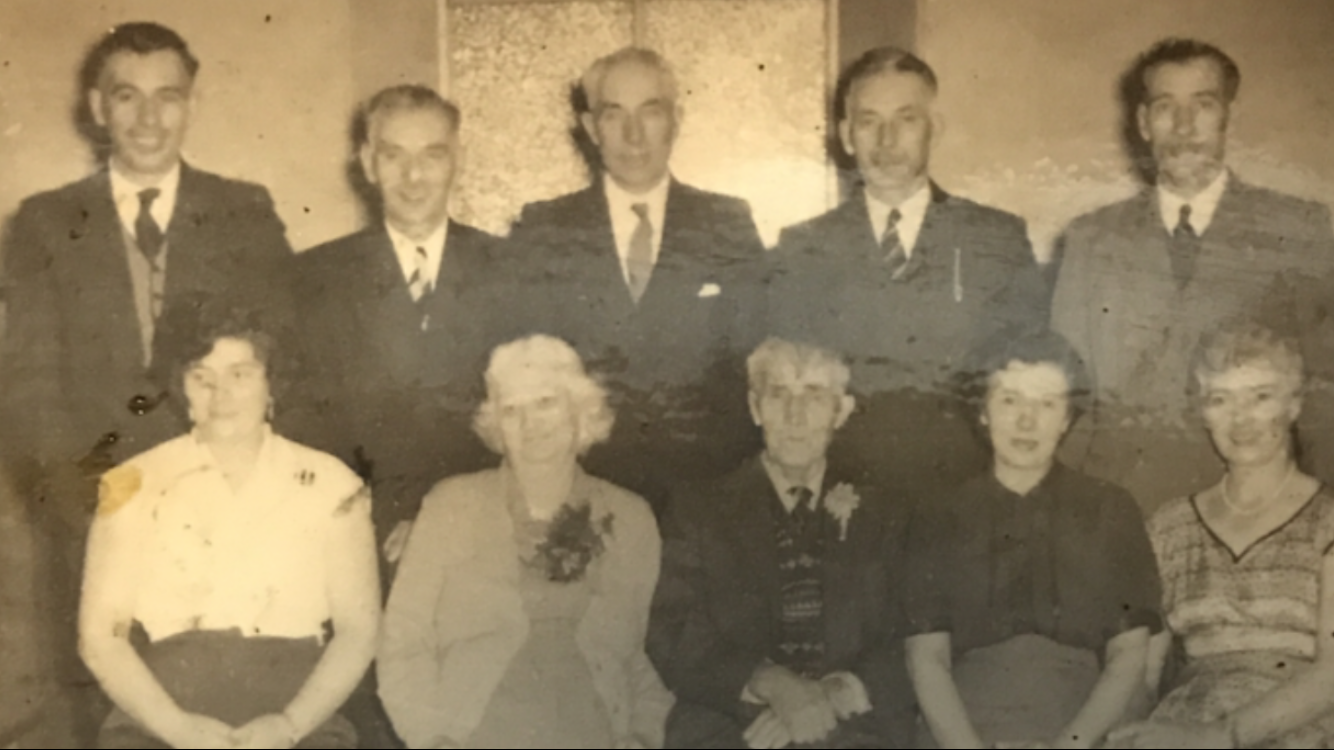 Above: George and Hannah at their Golden Wedding Anniversary in 1955 with their five sons Les, Donald, George, Eldred and Walter. Three daughters Mary, Sally and Lily. Mary with the white blouse on was my lovely nana.
Would you and your family like to receive your own engraved granite paver and poppy with your own personal inscription like the one pictured below?
Or you can have a brick just like the others already in the Path of Love with no poppy.
You could have your own name, you and your partners name, Mam and Dad, Gran and Grandad, in memory of loved ones...
It will be laid in the Anvil Hall Path of Love for future family generations to visit and remember...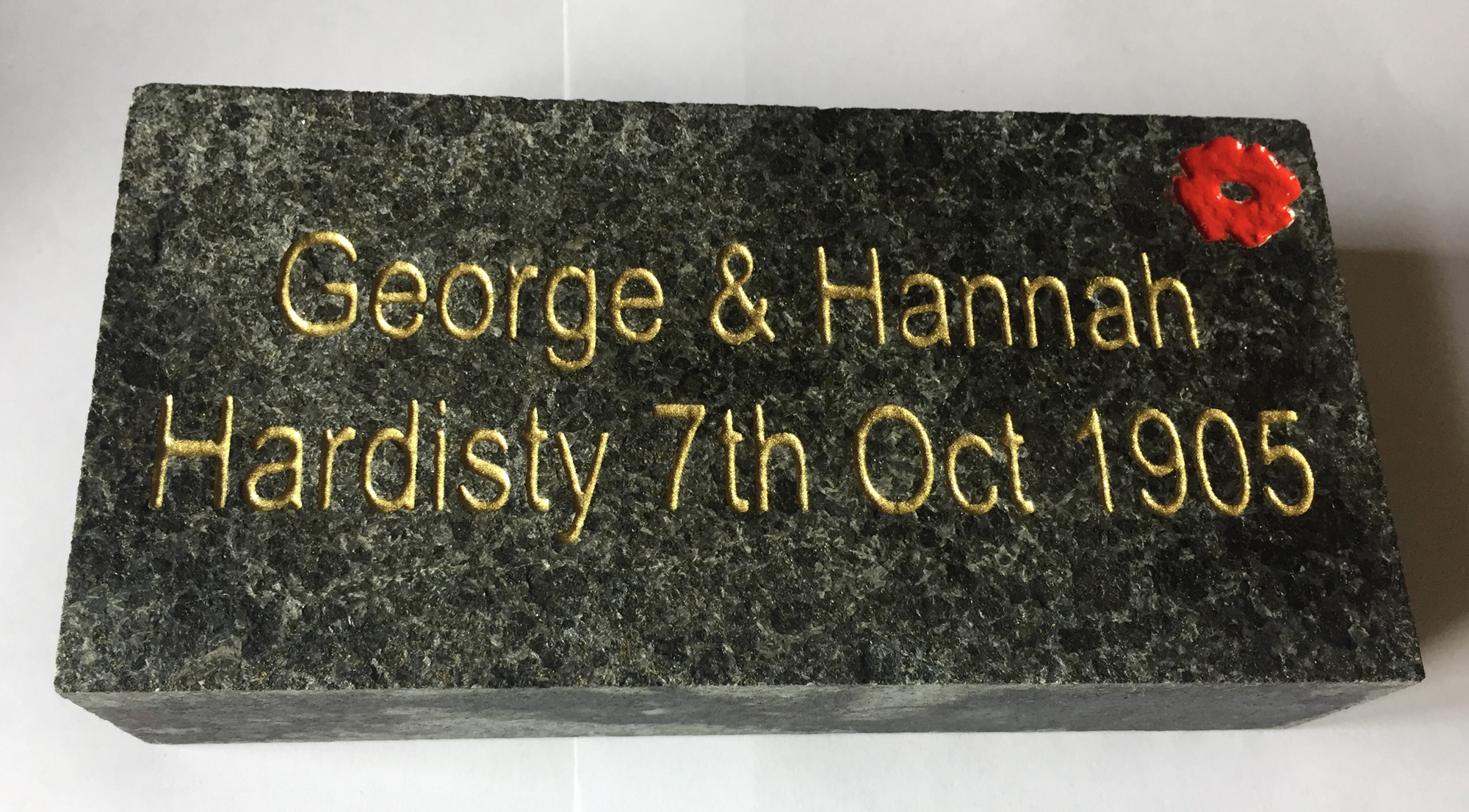 Be Part of History and Leave a Lasting Legacy for Future Generations for Only £59
This once in a lifetime opportunity is for a limited number of families so please don't delay...
Please Enter Your Email Address.
In The Message Box Below Let Us Know Your Name & Mobile Number.